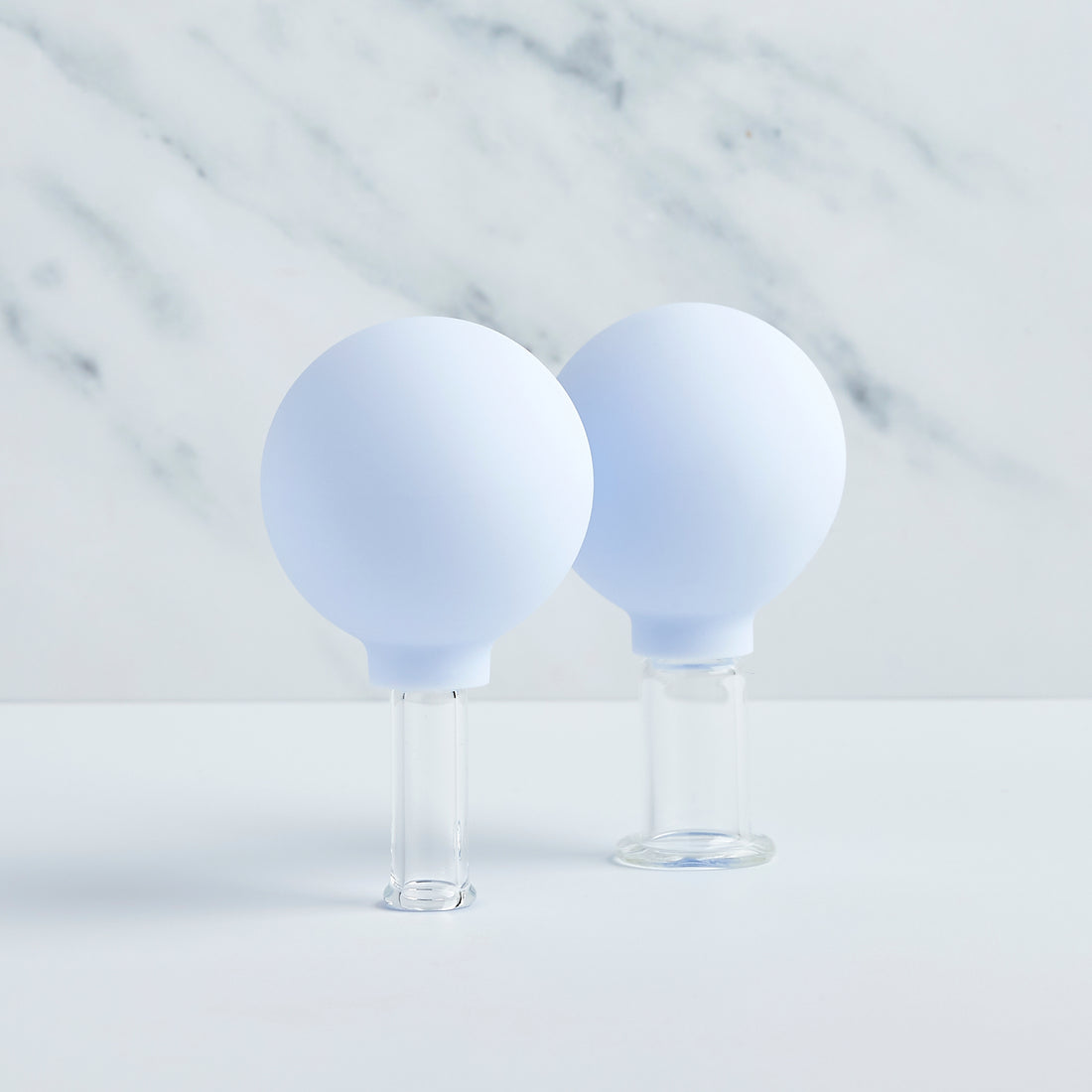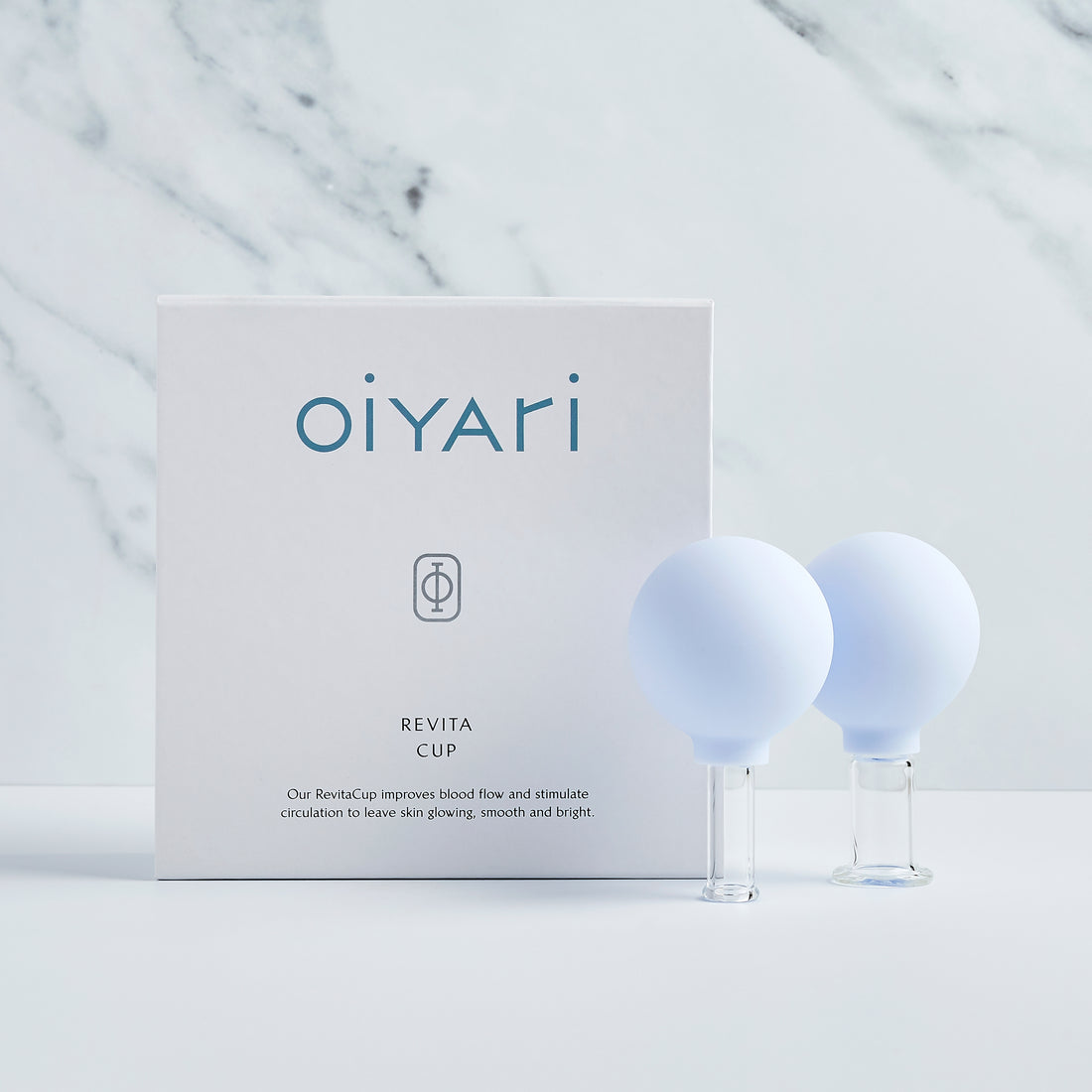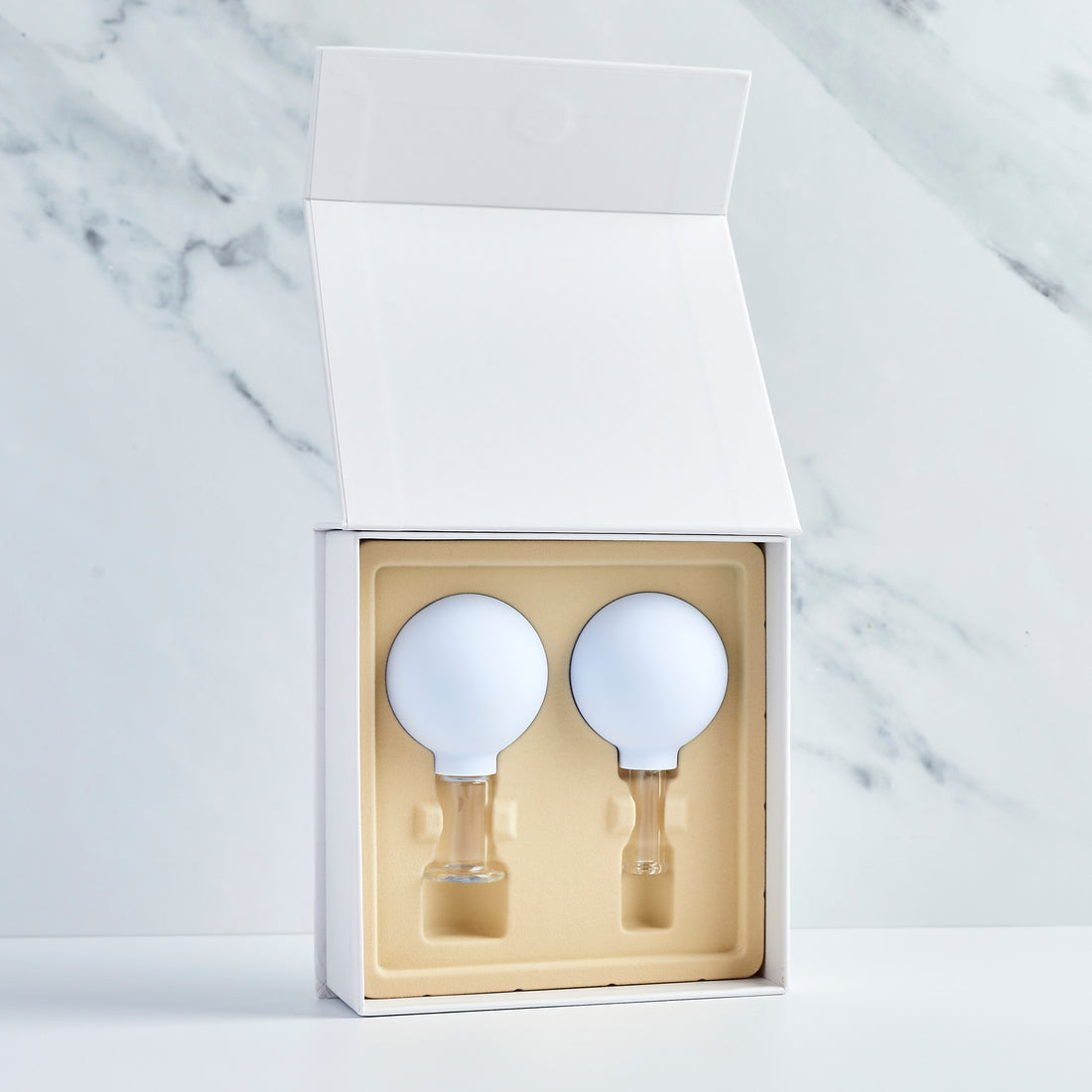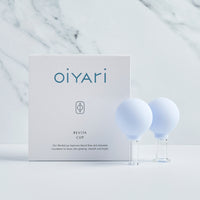 Description
Directions
Benefits
Our RevitaCup improves blood flow and stimulate circulation to leave skin glowing, smooth and bright.
Using the ancient practice of cupping to draw out impurities and to improve blood flow, our RevitaCup gently suctions the skin to stimulate circulation. This boosts collagen production and helps to tone and strengthen skin, relax muscle tension and minimise the appearance of fine lines. Suitable for daily use it helps to regulate oil production and when used after cleansing, enhances the absorption of skincare products.
1. Wash face and gently pat dry.
2. Start by applying the RevitaCup to your chin area.
3. Leave the cup in place for a few seconds then gently move upwards to a new area.
4. Continue this process in an anti-clockwise direction around your face until you've successfully cupped all focus areas.
5. Splash your face with warm water to reopen your pores.
6. Continue with your skincare routine as usual.
7. Suitable for use once a day.

Use the 15mm cup for the delicate eye area.
Clean cups with soapy water and air dry.

Packed in UK.
Brightens complexion
Stimulates circulation
Regulates oil production
Decreases puffiness wrinkles
Tones and strengthens skin
Leaves skin glowing