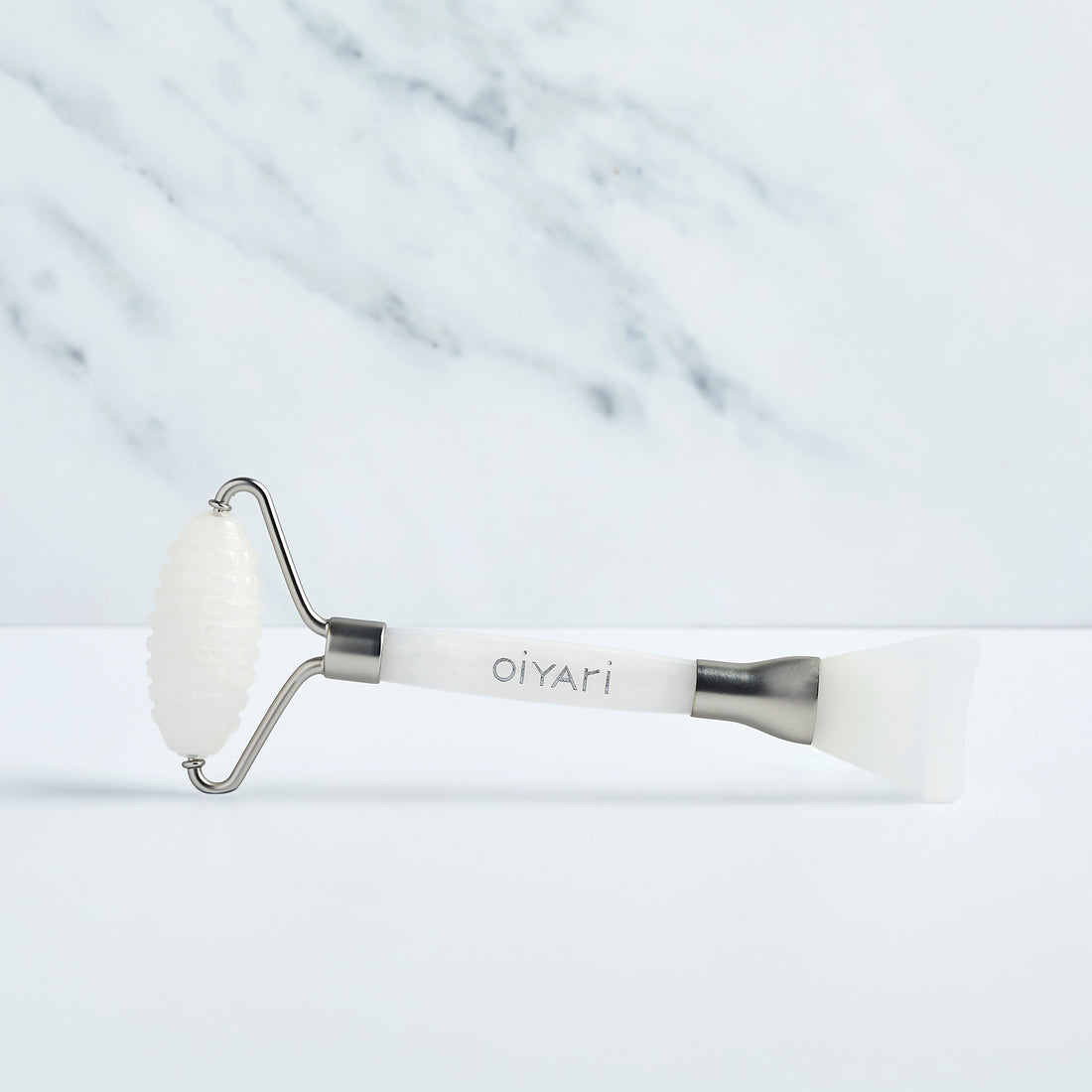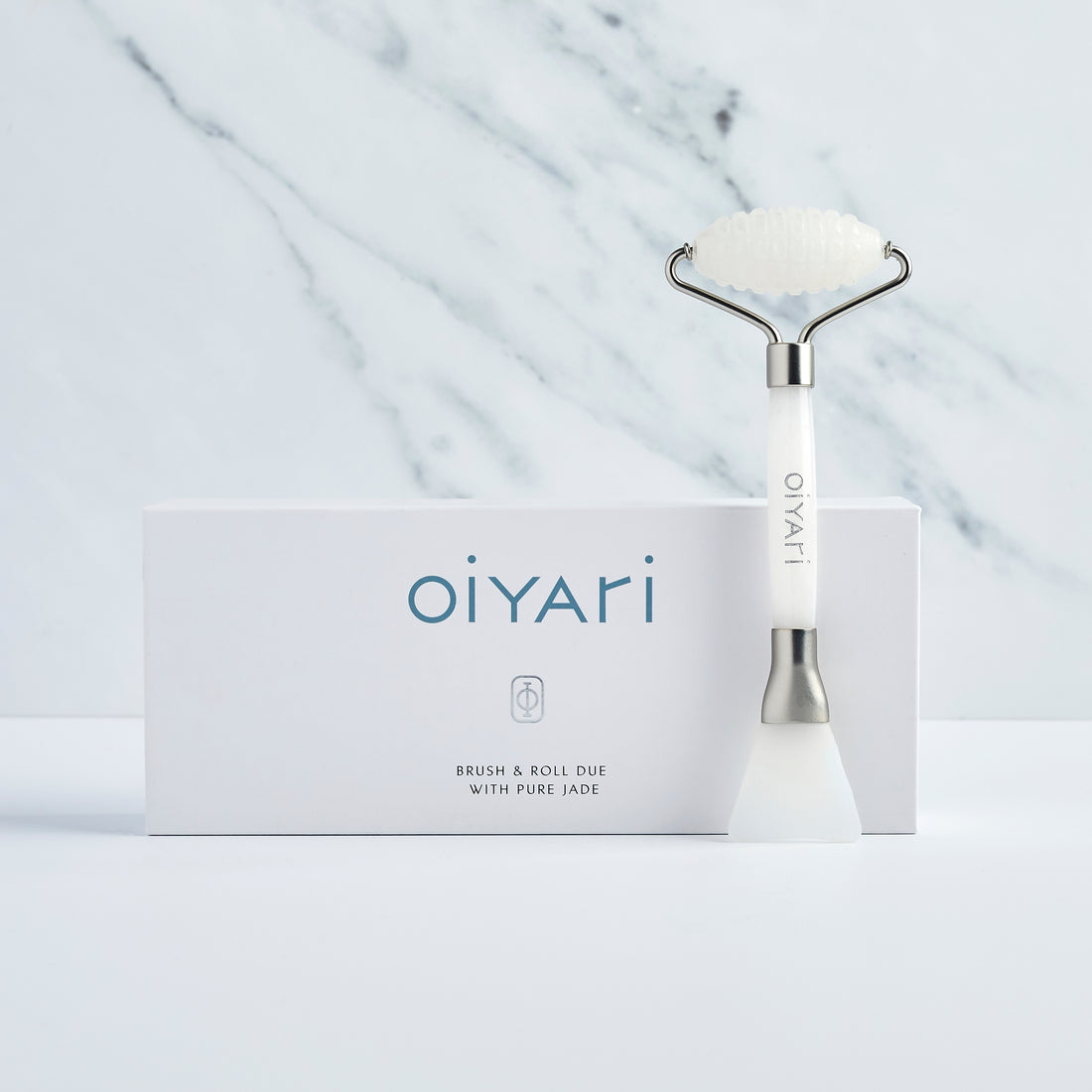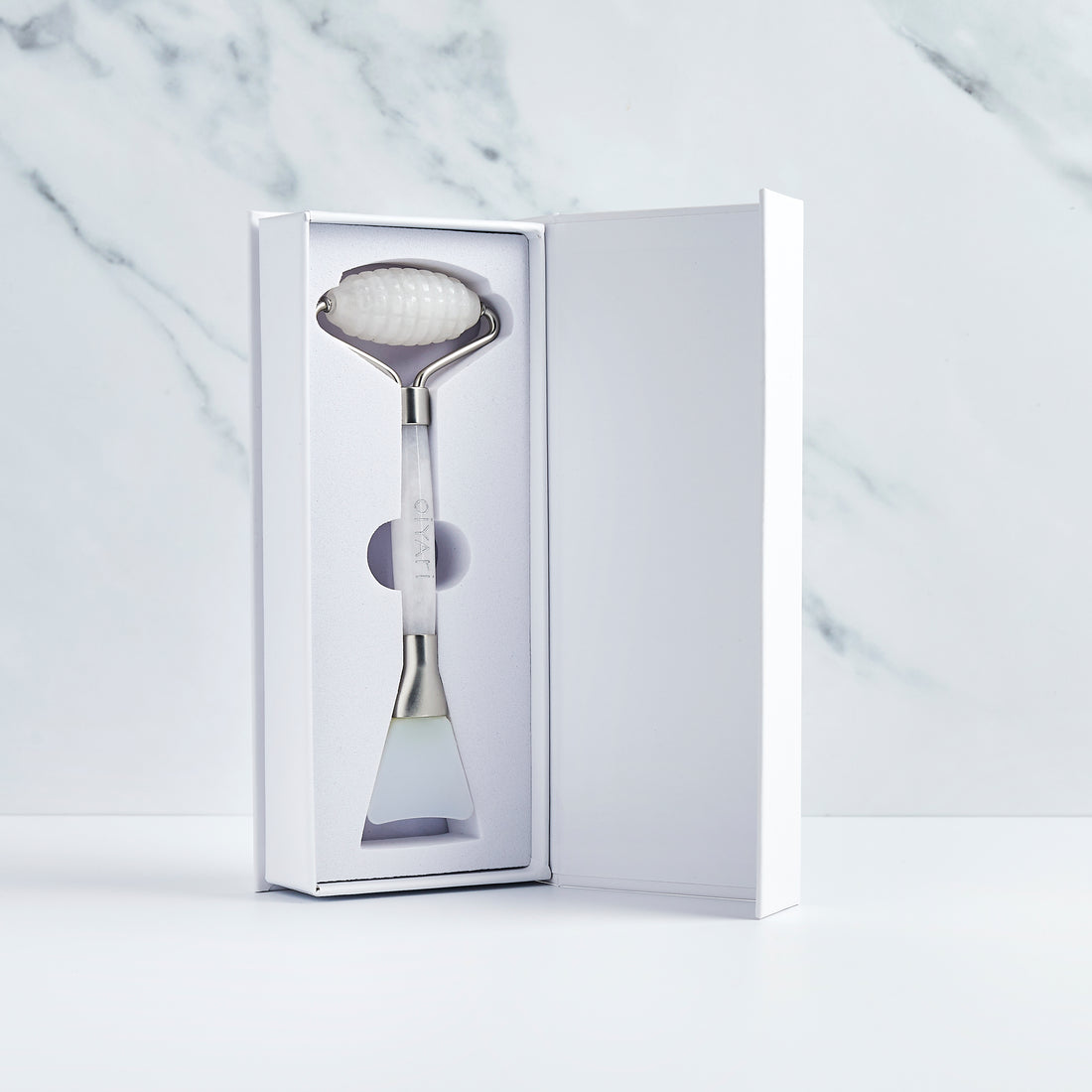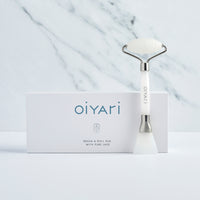 Brush & Roll Duo with Pure Jade
Description
Directions
Benefits
A jade roller to reduce the signs of ageing. A silicone facial brush to apply treatment masks like a professional. Your go-to skin tool duo.
Our Brush & Roll Duo are the perfect pairing to add to your routine. Our pure Jade Roller fades the signs of ageing by improving blood circulation and boosting lymphatic drainage. In turn this reduces fine lines, wrinkles and puffiness for healthier, firmer, younger-looking skin. While our Silicone Facial Mask Brush adds the professional touch to your at-home treatment masks, enabling perfect application and superior results.
Jade Roller:
Use after applying serum and moisturiser as a final step in your routine. This will help administer product deep into your skin. Roll over face and neck in an upwards movement.

Facial Mask Brush:
Use brush to apply face mask treatments to the skin. Rinse with soapy water after use.
Improves the appearance of wrinkles
Increases lymphatic drainage
Brightens, smooths and lifts