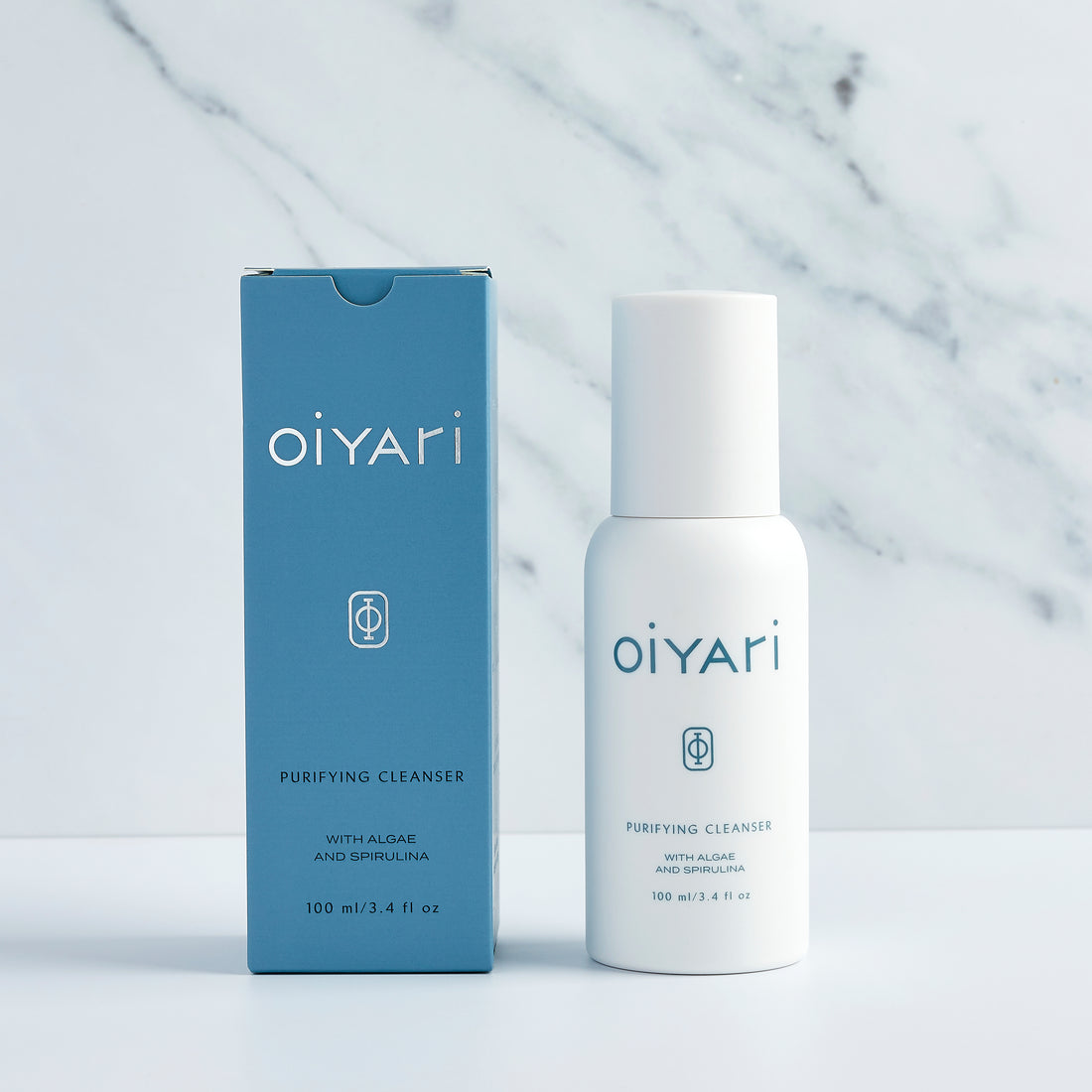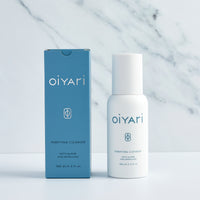 Purifying Cleanser with Algae & Spirulina 100ml
Description
Directions
Benefits
Ingredients
Purify and detoxify your skin with our algae and spirulina rich cleanser.

Formulated to remove impurities and detoxify the skin, our Purifying Cleanser is made with extract of Sea Algae and nutrient-rich spirulina to nourish, purify and rebalance without stripping your skin of its natural oils. With active anti-oxidants it helps stimulate microcirculation leaving your face radiant, clean and rejuvenated. Like all our products, our Purifying Cleanser is PH balanced to suit all skin types and is 100% soap and sulphate free.
Massage a small amount onto damp skin and use circular motions to cleanse away makeup and daily impurities. Rinse with lukewarm water and follow with Oiyari Glow Mist. Use morning and night.
- Deeply cleansing
- Purifies and detoxes
- Revives dull skin
- Stimulates microcirculation for a natural glow

Deionized Water, Laminaria Algae Paste, Decyl Glucoside, Butyrospermum Parkii (Shea Butter), Cetearyl Glucoside, Helianthus Annuus (Sunflower) Seed Oil, SpirulinaMaxima, Essential Oils Of Lavandula Angustifolia (Lavender) Oil, Rosmarinus Officinalis (Rosemary) Oil, Mentha Piperita (Peppermint) Oil Salvia Officinalis (Sage) Oil, Juniperus Communis (Juniper Berry) Oil, Tocopherol, Xanthan Gum Chondrus Crispus (Seaweed Polysaccharide Gel), Phenoxyethanol And Leuconostic (Radish Root Ferment).