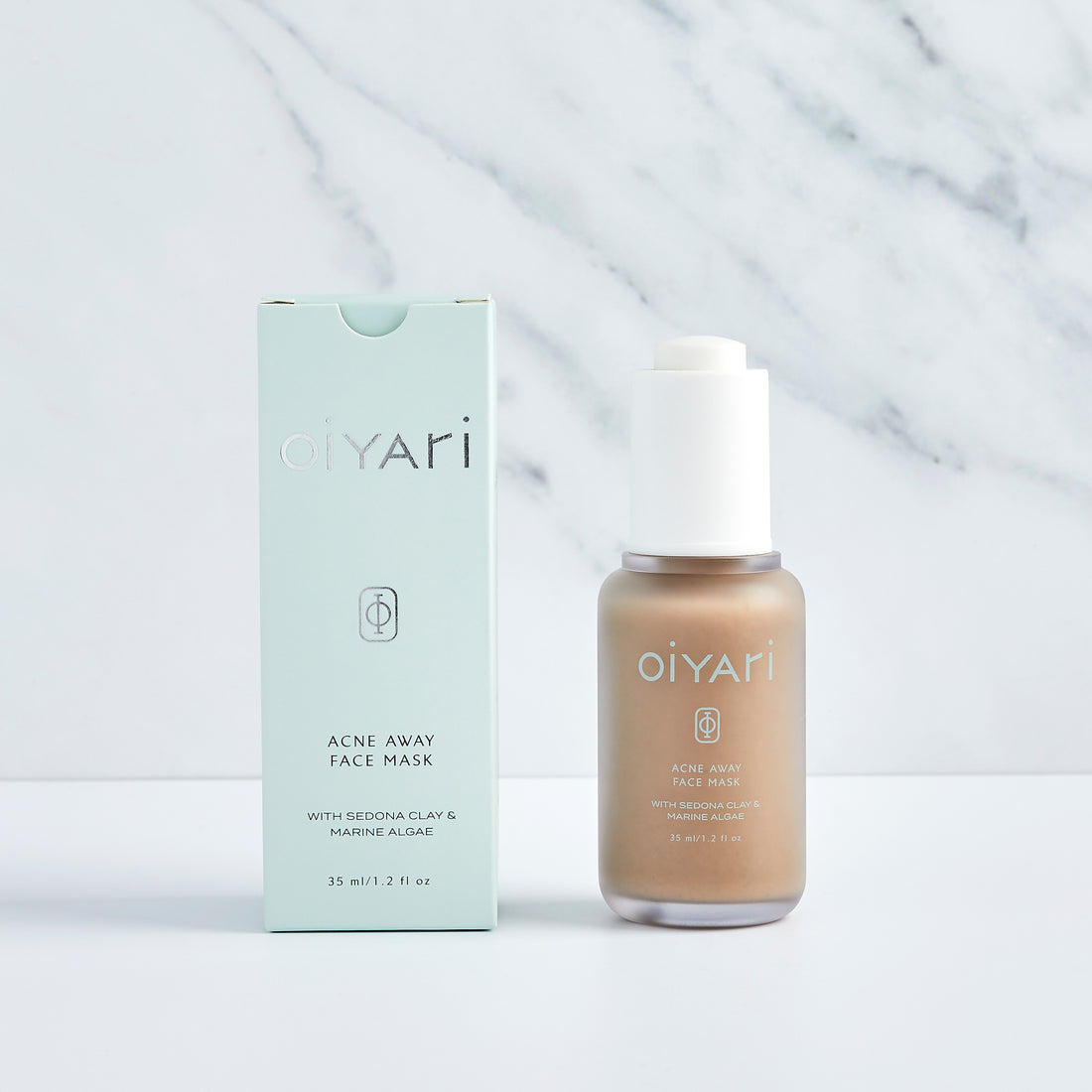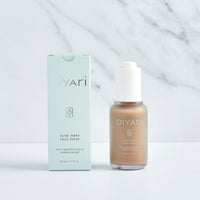 Acne Away Face Mask with Sedona Clay & Marine Algae 30ml
Description
Directions
Benefits
Ingredients
Soothe irritated blemish prone skin, prevent break-outs and encourage a clearer, calmer complexion with our gentle, yet powerful treatment mask.
Blemish prone skin will love the soothing blend of  naturally active ingredients in our Acne Away Face Treatment Mask. Made with Sedona Clay to remove impurities and slough away dead skin cells, Tea Tree Oil to protect against bacteria and Marine Algae to repair and restore, our high performance formula is powerful yet gentle enough for all skin types. Blended with naturally anti-inflammatory, antioxidants and anti-bacterial ingredients, this is the ultimate in anti-acne treatment masks. Expect skin to look and feel clearer and more radiant.
Use as a spot treatment or apply a thick even layer to congested areas. Leave on for 10 minutes. Rinse with warm water. Use daily until the blemish has gone.
Decongests blocked pores
Removes impurities
Improves skin texture
Isotonic Seawater, Laminaria & Porphyra Algae, Red Sedona Clay, Glycerin, Lithothamnium Algae, Ethanol Kaolin, Camphor, Lavandula Angusifolia (Lavender), Melaleuca Alternifolia (Tea Tree), Thymus Vulgaris (Thyme), Citrus Paradise (Grapefruit), Rosmarinus Officinalis (Rosemary), Juniperus Communis (Juniper Berry), Chondus Crispus